What Is Backflow Prevention?
Backflow prevention plays an essential role by keeping water flowing only in the correct direction – into your home. Simply put, backflow prevention devices protects contaminated water back into your main water supply line.
To prevent this, the most common solution is having a backflow device installed. They are required on fire sprinkler systems, lawn sprinklers, swimming pools, medical facilities, and every  type building that has piping.
The state of Maryland requires that backflow to be tested annually.
If you're unsure, give us a call today (240) 861-9559.
Backflow Is A Serious Issue
This problem can be a nightmare for you if it ever arises. Unfortunately, it is not an easy fix. Only a certified professional can perform a backflow test, which the state of Maryland requires all backflow systems to be tested annually.
Our technicians at Eagle Plumbing work frequently in both commercial and residential areas and can take care of this for you. Just give us and call and schedule an appointment at your convenience.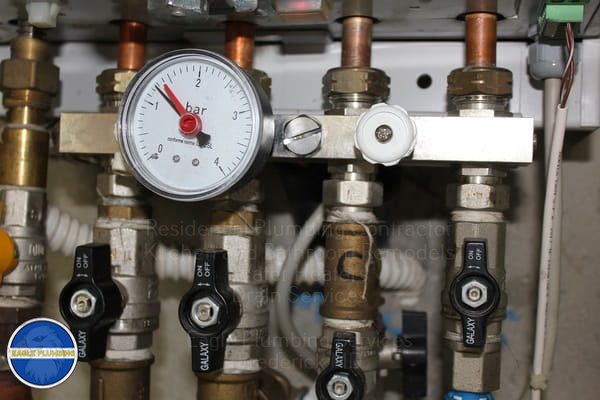 What Are The Causes of Backflow?
Your plumbing system is normally kept under pressure but when it loses pressure it can take contaminated water backwards into your home and even into the city water system. Some common causes to backflow incidents are the following:
Frozen pipes

Pipe bursts 

Abnormally high water usage

Widespread power outage

Broken water main 

Improperly installed new equipment

Plumbing work draining entire house